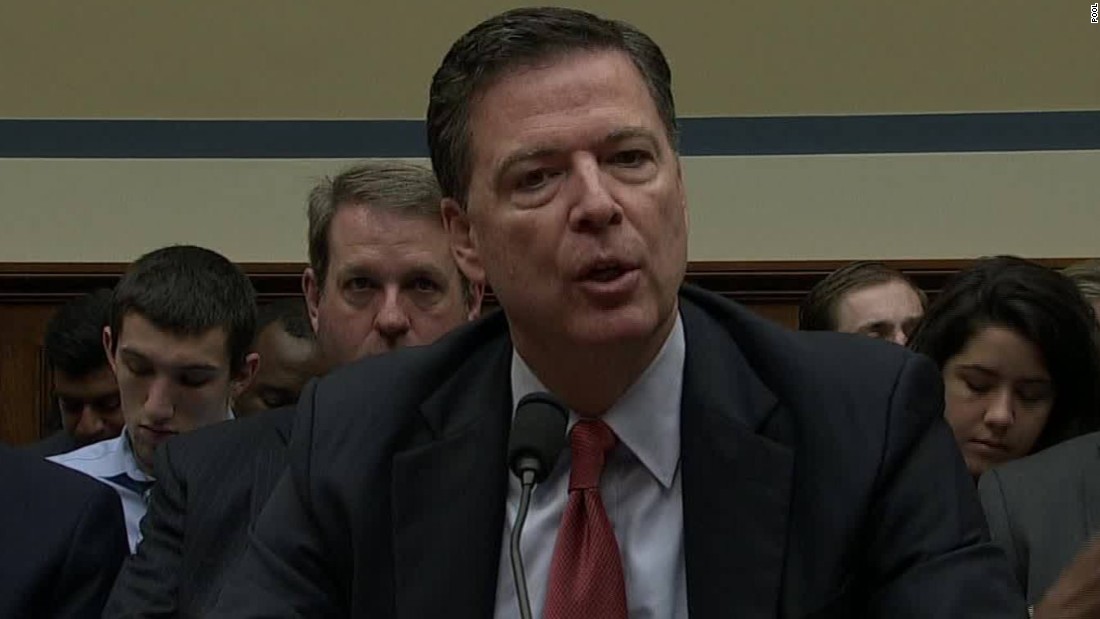 (CNN)Hillary Clinton's email controversy roared back to the forefront of the presidential campaign Friday when FBI Director James Comey told lawmakers the bureau is reviewing new emails related to her personal server.
The revelation — 11 days before the election and nearly four months after Comey said he wouldn't recommend criminal charges because of Clinton's use of the server — shook the Democratic nominee's campaign. She forcefully called on the FBI to release the "full and complete facts" about its review.
"Voting is underway, so the American people deserve to get the full and complete facts immediately," Clinton said at a brief news conference in Des Moines, Iowa, adding it was "imperative that the bureau explain this issue in question, whatever it is, without any delay."
Clinton said she was "confident whatever (the emails) are will not change the conclusion reached in July," when Comey said he wouldn't recommend criminal charges in the matter.
Republican nominee Donald Trump, who has spent the past several weeks on defense, seized on the issue.
"Hillary Clinton's corruption is on a scale we've never seen before," Trump said at a rally in Manchester, New Hampshire. "We must not let her take her criminal scheme into the Oval Office."
He later responded to Clinton's statement, saying she "tried to politicize the investigation by attacking and falsely accusing the FBI director of only sending the letter to Republicans."
In a letter to eight congressional committee chairmen Friday, Comey said investigators are examining newly discovered emails that "appear to be pertinent" to the email probe.
"In connection with an unrelated case, the FBI has learned of the existence of emails that appear pertinent to the investigation," Comey wrote the chairmen. "I am writing to inform you that the investigative team briefed me on this yesterday, and I agreed that the FBI should take appropriate investigative steps designed to allow investigators to review these emails to determine whether they contain classified information, as well as to assess their importance to our investigation."
The news united Republicans who have spent the past several weeks grappling with Trump's controversies. Speaker Paul Ryan jumped on Comey's announcement to blast Clinton.
Trump's campaign manager, Kellyanne Conway, tweeted after the news broke, "A great day in our campaign just got even better."
Ryan said Clinton betrayed Americans' trust for handling "the nation's most important secrets."
"This decision, long overdue, is the result of her reckless use of a private email server, and her refusal to be forthcoming with federal investigators," Ryan said in a statement. "I renew my call for the Director of National Intelligence to suspend all classified briefings for Secretary Clinton until this matter is fully resolved."
Read more: http://www.cnn.com/2016/10/28/politics/fbi-reviewing-new-emails-in-clinton-probe-director-tells-senate-judiciary-committee/index.html