Thousands attend spectacle, but others bemoan changing face of festival traditionally marked by more intimately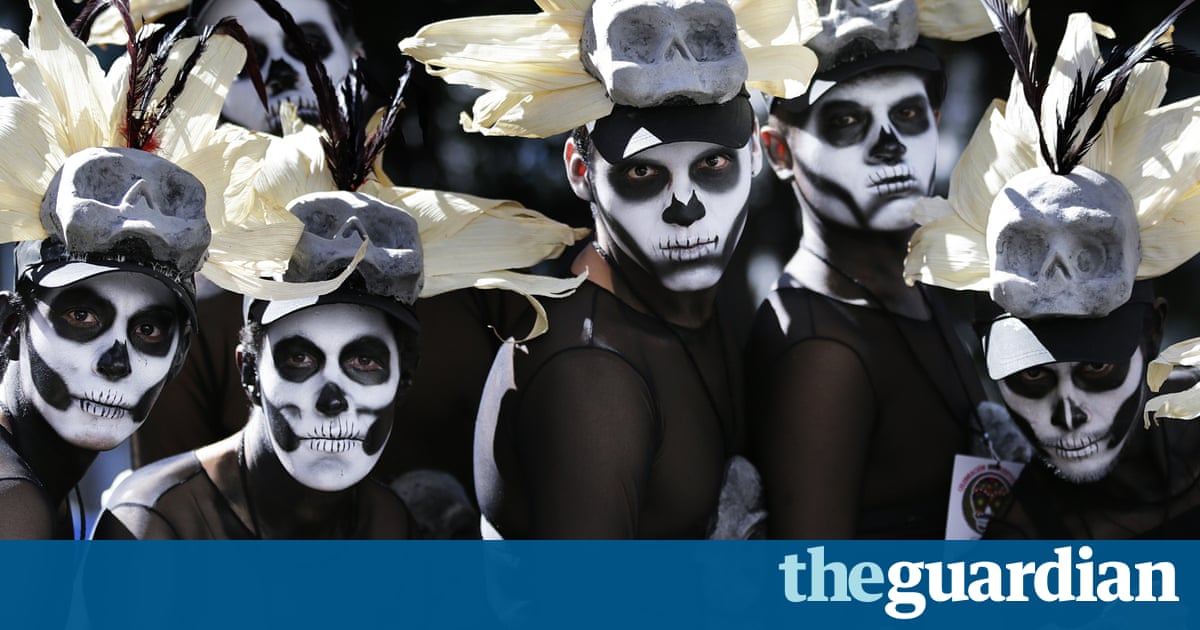 Mexico City has held its first Day of the Dead parade, complete with floats, giant skeleton marionettes and more than 1,000 actors, dancers and acrobats in costumes.
A tradition that normally takes place in private homes or at candle-lit cemetery sites was transformed this year by the silver screen specifically the James Bond film Spectre.
Day of the Dead is always something in Mexico City that is celebrated, though in a more serious way, Enrique de la Madrid, the countrys tourism secretary, told the Guardian. Its a deeply rooted tradition in Mexico, but what we decided to do is a festival.
The city government and Mexican tourism officials were inspired by parts of last years Bond film, which were filmed in Mexico City and featured 007 chasing a villain through a Day of the Dead celebration in the historical centre.
The official parade on Saturday attracted thousands of people with its full spectacle of skulls and skeletons, oceans of marigolds and catrinas (stylised skeleton costumes depicting high-society figures).
Its great that we can celebrate and remember our deceased loved ones, said Jess Arreola, 21, a brewery worker who was strolling along the parade route.
Day of the Dead dates back to the Aztec period and celebrants believe the spirits of their deceased loved ones return for a visit. Families build altars adored with photographs, votive candles and items the deceased enjoyed such as food and drink even tequila or mezcal.
Day of the Dead has remained popular despite predictions the US import of Halloween would wipe it out.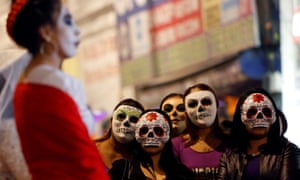 Read more: https://www.theguardian.com/world/2016/oct/29/day-of-the-dead-parade-james-bond-mexico-city