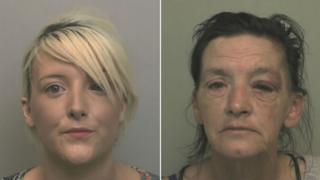 Police have been accused of "blocking or delaying" a report into the death of a baby who was mauled by a dog.
Northamptonshire Safeguarding Children Board (NSCB) published its review into the October 2014 death of six-month-old Molly-Mae Wotherspoon on Thursday.
As well as raising concerns about the handling of the case, it also criticised police for "unnecessarily" delaying its work "for several months".
Northamptonshire Police declined to respond to the board's claims.
Molly-May was mauled to death by an illegal pit-bull dog called Bruiser at her home in Daventry.
Her mother, Claire Riley, and grandmother, Susan Aucott, were jailed in connection with the death.
It has now emerged the NSCB planned a "learning event" in June 2015 for professionals involved in the case to discuss issues raised.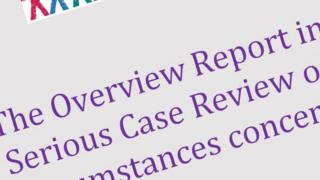 However, five days before it was due to take place, Northamptonshire Police asked for it to be delayed because of the criminal investigation taking place.
The board said the police did not allow its staff to attend and "did not want anyone else who had made a written witness statement to attend either".
'Protecting people'
Its report said: "The NSCB had no alternative but to bow to the pressure from the police and postpone the Learning Event until later in the year.
"In the event, when the Learning Event was held in November 2015, the case had still not gone to trial so it is difficult to see what difference it made to postpone the event in June because very little had changed in terms of court proceedings."
It added: "This review was either blocked, or delayed, by several months."
Det Supt Steve Lingley, head of safeguarding at Northamptonshire Police, did not respond to the criticisms about the force's engagement with the review process.
In a statement he said: "Within weeks of the tragedy, Northamptonshire Police had carried out a complete overhaul of its response policy to dangerous dogs.
"We also embarked upon a review of every dog incident in the 12 months prior to that night to ascertain whether there was any potentially dangerous dog incident that we had not reviewed or taken action against."
Read more: http://www.bbc.co.uk/news/uk-england-northamptonshire-37717004