Clinton is confident that the emails will not change the FBIs decision, alluding to the finding of extremely careless practices but no criminal wrongdoing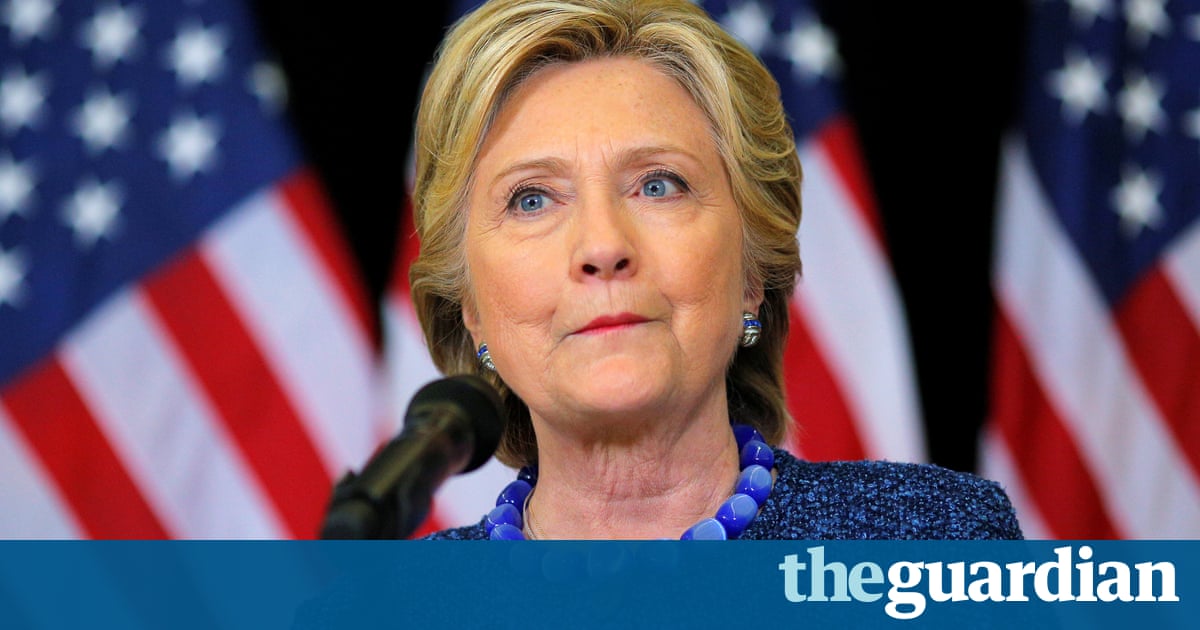 The FBI is investigating newly discovered emails related to Hillary Clintons personal server, its director has announced.
The FBI had announced in July that its investigation into the Democratic presidential candidates private email server had concluded with a recommendation of no criminal charges in the matter, although James Comey, the FBIs director, criticised Clinton as careless.
But in a letter sent to members of Congress on Friday, Comey said new emails had been discovered in an unrelated case.
In connection with an unrelated case, the FBI has learned of the existence of emails that appear to be pertinent to the investigation, Comey wrote. I am writing to inform you that the investigative team briefed me on this yesterday, and I agreed that the FBI should take appropriate investigative steps designed to allow investigators to review these emails to determine whether they contain classified information as well as to assess their importance to our investigation.
Comey added: Although the FBI cannot yet assess whether or not this material may be significant and I cannot predict how long it will take to complete this additional work, I believe it is important to update your Committees about our efforts in light of my previous testimony.
At an evening press conference in Des Moines, Iowa, Clinton briefly addressed the letter to reporters. The American people deserve to get the full and complete facts immediately, she said. The director himself has said he doesnt know whether the emails referenced in his letter are significant or not.
Im confident whatever they are will not change the conclusion reached in July, she concluded, alluding to Comeys finding of extremely careless email practices but no criminal wrongdoing.
Her rival, Donald Trump, also remarked on the letter, telling rallygoers: The system might not be as rigged as I thought.
A US security source firmly ruled out that the unrelated case Comey referred to in his letter was the investigation into the digital penetration of the Democratic National Committee earlier this year. US intelligence officials have blamed Russia for hacking the DNC and releasing its internal communications online.
The source, who would not speak on the record, said neither that inquiry nor its adjuncts were related to the new investigative developments related to Clinton. Nor is the recent criminal investigation into a National Security Agency contractor accused of hoarding highly classified intelligence data.
Later the Associated Press, citing an unnamed official, claimed the newly discovered emails did not come from her private server. Several outlets have reported that the emails came from devices seized from top Clinton aide Huma Abedin and her husband, former congressman Anthony Weiner, in connection to an investigation of inappropriate text messages that Weiner sent to an underage girl.
The letter from Comey comes 11 days before the presidential election and nearly four months after the FBI director announced the bureau would not recommend criminal charges against Clinton for what it dubbed extremely careless use of a private email server while secretary of state. The FBI director said then: Although there is evidence of potential violations of the statutes our judgment is that no reasonable prosecutor would bring such a case.
Clinton was campaigning in Iowa. It was not immediately clear if she would address the matter publicly and she ignored shouted questions from reporters waiting on the airport tarmac. She did not raise the issue after taking the stage in Cedar Rapids, Iowa, sticking with her routine stump speech.
In Des Moines, she referred to the news only obliquely, saying: We have got to keep our foot on the gas. Donald Trump says he can still win and he is right. You know this has been such an unusual election. I dont take any place, anyone or anything for granted. I am going to work as hard as I can until the end.
Her campaign chairman, John Podesta, called on Comey to immediately provide the American public more information than is contained in the letter he sent to eight Republican committee chairmen.
Already, we have seen characterizations that the FBI is reopening an investigation, but Comeys words do not match that characterization, he said. Director Comeys letter refers to emails that have come to light in an unrelated case, but we have no idea what those emails are and the director himself notes they may not even be significant.
He added that he was confident this will not produce any conclusions different from the one the FBI reached in July.
Clintons running mate, Virginia senator Tim Kaine, told reporters he had to read a little more when asked about the matter on the campaign trail in Florida.
The Dow Jones fell more than 100 points after the release of Comeys letter.
Read more: https://www.theguardian.com/us-news/2016/oct/28/fbi-reopens-hillary-clinton-emails-investigation