Hats off to Jake Gyllenhaal, who leads a triumphant performance of Stephen Sondheims Pulitzer-winning musical about the very process of art-making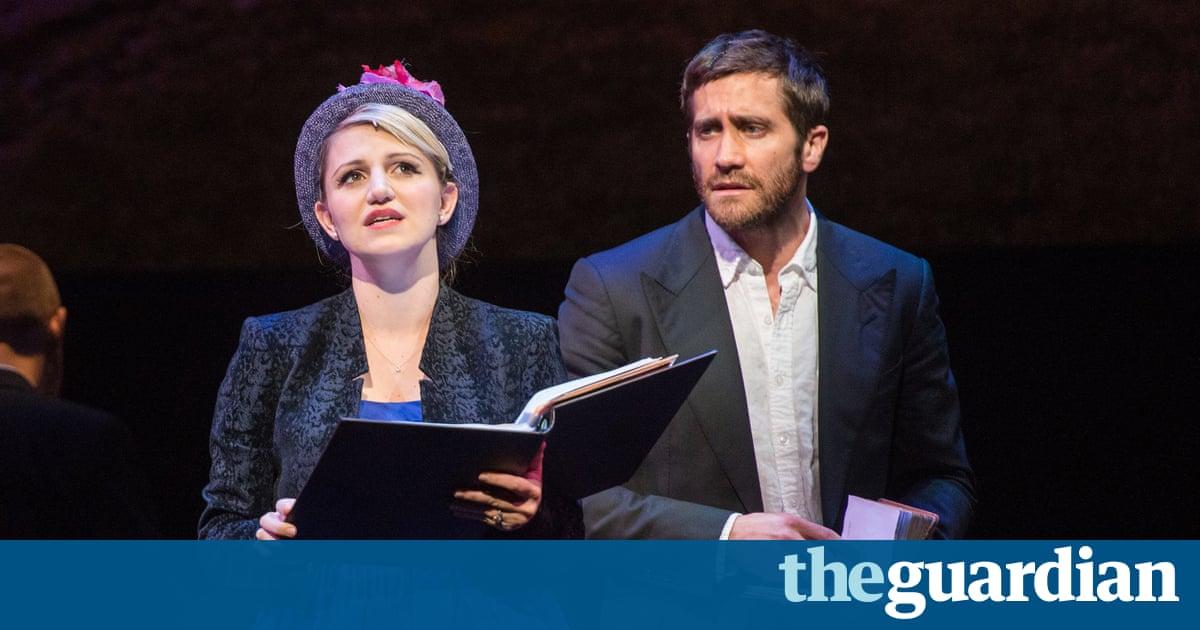 Look, Jake Gyllenhaal has made a hat. Where there occasionally has been a hat. His is a very fine hat. He ought to make more of them.
At New York City Center, Gyllenhaal took on the dual roles in Stephen Sondheim and James Lapines 1984 musical Sunday in the Park with George, playing a version of the painter Georges Seurat and that painters great-grandson, an artist in the 1980s.
This production, which ran for three days and four performances, was a benefit for City Center, which meant that very few people had a chance to spend Monday, Tuesday or Wednesday at the theater with George. Which is a shame. Unlike the previous New York revival, a 2008 London import, this production is almost overwhelming in its emotional lucidity and startling warmth.
The George of the first act is precise and focused with a streak of passion that Gyllenhaal never oversells. Of course most of that passion is directed toward his pointillist masterpiece, Un Dimanche Aprs-Midi lle de la Grande Jatte, particularly that tricky chapeau.
This is much to the displeasure of his model, Dot (a wry and luminous Annaleigh Ashford), who wishes that George would bestow some of that fervor on her. Or at least take her out to the follies. But he cant. His is an artistic process that crowds out everything else. How you watch the rest of the world / From a window / While you finish the hat, he sings, candidly, resignedly.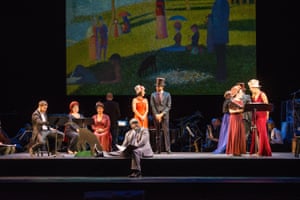 Read more: https://www.theguardian.com/stage/2016/oct/27/sunday-in-the-park-with-george-review-jake-gyllenhall-sondheim